The Jaygles' new album crowdfunding campaign (CLOSED)
Hi guys, we are raising funds for Recording of our new album "Strange Bird".
If you want to participate, you can pre-order the new album of the band here.
You can choose the package you prefer:
1 – € 6 _ Strange Birds digital download (FLAC and MP3)
2 –  € 9 _ Strange Birds CD (Physical CD copy of new album + pre-release digital download + exclusive pre-production takes/bonus track/demos!)
3 – € 19 _ Strange Birds Basic Package (Physical CD copy of new album + pre-release digital download + exclusive pre-production takes/bonus track/demos + the beautiful T-Shirt  of The Jaygles!)
NB: please pre-contact us at staff@thejaygles.com for t-shirts of different colors or sizes.
MAN: M (W53,5cm, L72cm); L (W56cm, L74cm); XL (W58cm, L76cm)
WOMAN: S (W48,5cm, L56cm); M (W50,5cm, L58cm)
Price of shipping:
> Italy: € 3
> Rest of Europe: € 5
> Rest of the world: € 8
To order
Send your preferences to: staff@thejaygles.com specifying the package chosen and the address to send the package to and only after our confirmation email will you reclaim the cost of the order to this IBAN account: IT27M0310401625000000210749 payable to IANNUZZI CRISTIAN.
We recommend you include your first and last name and the type of package ordered in the "reason".
---

Who?
Hi, we are "The Jaygles", a music project born on the 20th of August 2008 to promote the work of Cristian Iannuzzi, the singer-songwriter.
Our original group has changed several times, often with the use of external collaborations, always searching for an original sound inspired by American west coast country rock.
Our current line-up consists of Cristian Iannuzzi (lead vocals, guitar and harmonica), Lorenzo Bellomo (guitar and background vocals), Massimo Bellomo (bass guitar) and Sandro Baccini (drums). Another person we collaborate with is Chiara Dal Lago, the co-author of some of the lyrics and the proof-reader.
We take inspiration from the music of artists and renowned groups such as Neil Young, CSN&Y, James Taylor, Carole King, Joni Mitchell, Jackson Browne, The Eagles and America as well as the more contemporary sounds of The Jayhawks, Son Volt and Damien Rice, to name just a few.
Over the last few years we have also produced a music video clip which explores the animalist theme. That video clip is called "Animals Song".
Anyway, we would like to produce our new album and we need your support to do this, so your contribution, however large or small, is deeply appreciated.
Where?
We are at a point where our music is ready to leave the nest and fly on its own wings, therefore a new album could be the perfect mean to do this commuting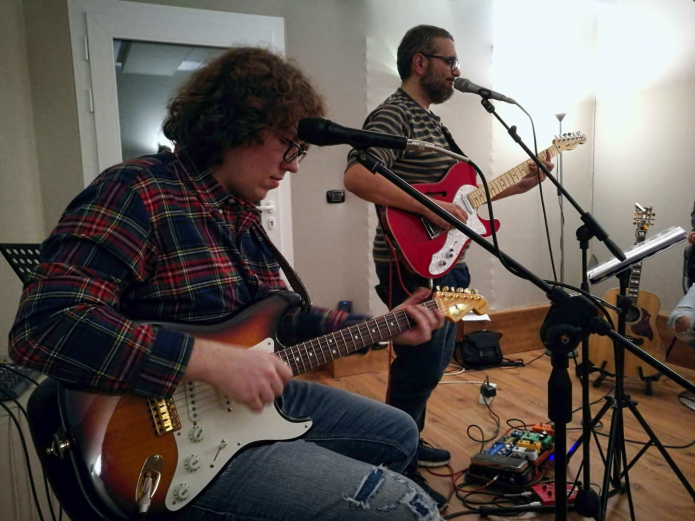 What?
Ok, let's be honest: when you decide to do your own stuff without accepting too many compromises (no, we are not fussy! but very willing to keep faithful to what inspires and guides us) you are faced with few questions, including "Jee, is this going to be so expensive??" and "So, where do we get the money from??". Indeed, we went for the hard way and we don't want to get there alone: that's where you can join in.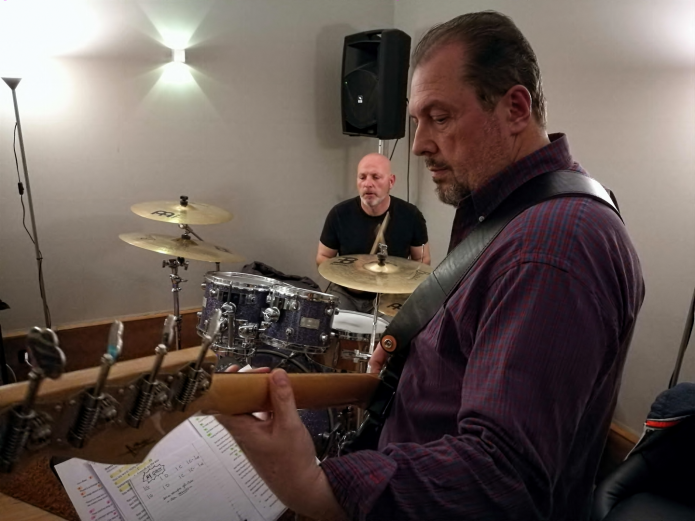 Why?
Once you decide to go your own way there's so much money to be spent including recording, pressing, packaging, marketing, and a handful of folks patiently awaiting to get paid. What we are hoping to raise is just the basic amount to cover all expenses and free our music in the air!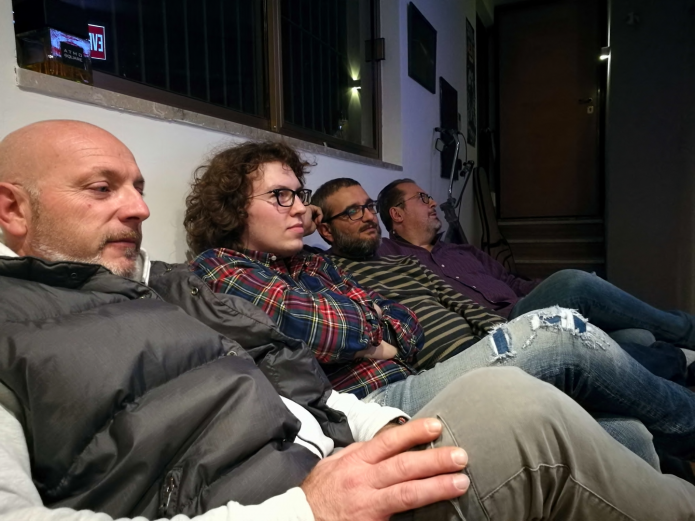 How?
There are few ways in which you can contribute: from pre-ordering the album in advance, to add various gadgets to your collection or have our latest EP.
Of course, we will keep in touch during all the working process and you'll be regularly updated.
If you don't care about rewards and just wish to make a contribution of your own choosing you can do so by clicking the pink box above that says "BACK IT". Just hit that, choose an amount, the following screen is pretty straightforward. You can remain anonymous if you like; if not, you won't be asked for a lot of personal information anyway.